Subway to sally - henkersbraut - subway Search - XVIDEOS.COM
200 shares 51
Create an Account
Help
Customer Service
Mobile Version
Affiliate Program
This is one of those posts that could easily turn into an Illiad of writing. Instead, I'll try and cut it down to a palatable amount of words fitting for a 140 character society.
2016 Journalistic Integrity Tournament 1 of 49
Share
Adela Uchida Anchor KEYE Adela Uchida joined KEYE-TV as an anchor and reporter in January 2015. She comes to Austin from Houston, where she was Emmy nominated for her reporting on the earthquake, tsunami and nuclear disaster in Japan in 2011. She also won the National Journalism Award in 2013 from the Asian American Journalists Association for her story on the aftermath of the BP... Share
Alicia Inns Reporter KXAN Alex Stockwell joined the Time Warner Cable News staff in September 2014 as a video journalist. She is a lifelong Texan, graduating from New Braunfels High School, the home of the Unicorns. Share
Allison Miller Weather KEYE Join Emmy award-winning Meteorologist Allison Miller anchoring on KEYE-TV Morning News weekdays from 4:30am-7am. Before coming to Austin, Allison worked in her home town of Phoenix, Arizona at KNXV ABC15, as a multi-media meteorologist and journalist. She received her . in Atmospheric Science from Arizona State University and is a member of the American... Share
Amanda Brandeis Reporter KXAN Amanda Brandeis joined the KXAN News team in May 2014 as a multiplatform journalist. As an MPJ, Amanda shoots, writes and edits her own stories. Amanda comes to Texas from Colorado, where she worked at KREX-TV as a weekend anchor/producer and reporter. Share
Amanda Dugan Traffic Reporter KXAN After completing her education at Texas State University, Amanda started her career when she was selected as, "America's Next Top Co-Host" and jumped aboard the popular morning show "Orange Juice and Biscuits" on KTSW- FM. Share
Amanda Salinas Good Day Austin Fox 7 Amanda Salinas co-anchors "Good Day Austin" and is thrilled to be a part of the show. The multiple Emmy Award winning journalist grew up on the Texas border in Laredo. She graduated from the University of Texas with a bachelor's degree in Broadcast Journalism. She started her television news career in her hometown, doing everything from reporting and... Share
Amber Downing Reporter KVUE I can thank my mom for getting my foot in the broadcasting door. She helped me get my first broadcasting job at a Big Band radio station in my hometown of Allen, Texas. She knew I'd be hooked. I graduated from the University of North Texas with a degree in Electronic News Media, where I worked for both the university and the city television stations. My... Share
Ann Wyatt Little Fox 7 You can see Ann Wyatt Little on FOX 7's Good Day Austin Saturdays & Sundays 6-8am. Originally from Nashville, TN, Ann Wyatt graduated with a double major in Convergence Journalism and Political Science at SouthernMethodist University. Following graduation, AWL packed her bags and moved west to Lubbock where she started as a reporter at KCBD News channel... Share
Ashley Paredez Reporter Fox 7 Ashley Paredez is a reporter for the FOX 7 News Edge. The San Antonio native graduated from the University of Texas at Austin with a degree in Broadcast Journalism. Her career began in Amarillo, Texas at KFDA. She started as a producer and later became a reporter and weekend anchor. She also helped redesign the NewsChannel 10 Early Show and was part of the... Share
Bettie Cross KEYE Bettie Cross was born and raised in Texas and loves living in Austin. She says she made a mistake many years ago when she left Texas for an anchoring job in Des Moines, Iowa. She and her husband could not wait to get back. They learned during those three years how important it is to be near family and friends and how much they love everything about Texas. Share
Bob Ballou Sports KEYE Bob Ballou joined KEYE TV as Sports Director in August 2007. Answer to your first question: Yes. Bob Ballou is his real name. He has to show his driver`s license as proof all the time. Bob arrives in Austin from San Antonio where he worked at the CBS affiliate. Prior to that, he worked in Columbia, Missouri. Share
Bridget Spencer FOX 7 Bridget Spencer joined FOX 7 as a multi-media journalist in March 2015. Before moving to Austin, Bridget was a reporter, producer and fill in anchor at WTVY in Dothan, Alabama. She hails from the south, having been born and raised in Marietta, Georgia and is a proud graduate of the University of Arkansas, where she received a Bachelor of Arts in Journalism... Share
Camila Bernal Reporter Telemundo KEYE Camila Bernal joined KEYE-TV/Telemundo Austin in August of 2015. Prior to moving to Austin, Camila was a reporter and anchor at KMID in Midland, Texas. During her time there, she focused much of her reporting on the oil and gas industry. Before her move to West Texas, Camila lived in South Florida, where she worked as a digital producer for WTVJ and a... Share
Chelsea Andrews Meteorologist FOX 7 Chelsea Andrews is the newest meteorologist on FOX 7 in Austin. She joins the weather veteran team of Scott Fisher and Zack Shields. A native Texan, Chelsea is from the small town of Marion. She's thrilled to be closer to home, forecasting the weather that made her fall in love with meteorology in the first place. Share
Chikage Windler Chief Meteorologist KEYE Chikage Windler is the Chief Meteorologist at KEYE-TV, the CBS affiliate in Austin. She forecasts the weather weeknights at 5, 6 and 10, and is proud to be a weather geek! Chikage has nearly two decades of experience, including guest appearances on ABC's Good Morning America and ABC World News. She also worked in Indianapolis, Minneapolis-St. Paul, Boston,... Share
Chrisdyann Uribe KEYE Chrisdyann Uribe is no stranger to covering Texas roads. She joins KEYE-TV as a traffic anchor and reporter from our sister station in El Paso, Texas. There she was also a traffic anchor monitoring the roads in both Texas and New Mexico. During her time in the Borderland she was nominated for Best Reporter and Best TV Newscast under 40 by various magazine... Share
Christy Millweard KVUE Christy Millweard is excited to return to the Lone Star State and join the KVUE team! Most recently, Christy worked at KFVS in Cape Girardeau, MO, covering parts o Share
Cori Coffin Daybreak KVUE I am thrilled to join the KVUE Daybreak team, anchoring 4:30-5 . and reporting breaking news and social media throughout the rest of the morning! I come to Austin from Grand Junction, Colorado, where I spent three years on the anchor desk at KREX NewsChannel 5. A morning/noon anchor for the past year, I am used to early days and gorgeous sunrises! Share
Daniel Saar TWC News Danielle Saar joined the Time Warner Cable News Team as a reporter in November of 2015. She has reported for TV news stations across the country including KKTV in Colorado Springs and KABC in Los Angeles, CA. Share
Dennis De La Pena Fox 7 Sports anchor/reporter Dennis de la Peña has been giving you the FOX 7 Sports Edge for over ten years now. The Texas native graduated from UT with a BA in Journalism News. Share
Elizabeth Jeneault TWC News Elizabeth Jeneault has been a proud member of the Time Warner Cable News team since September, 2013. She is a weekend anchor and reporter for Time Warner Cable News Austin. She assumed the position on October, 30, 2015. She got her start in Watertown, NY as a bureau reporter for TWC News Central / Northern New York. She then moved on to Syracuse, NY, where... Share
Ericka Miller KEYE Growing up, Ericka Miller traveled the country showing Quarter Horses and spent a lot of time in Texas. Now she`s back in the Lone Star State anchoring the news every Saturday and Sunday night. Ericka grew up on a horse farm in northern Iowa. After graduation, she headed south -- way south -- to sunny Miami, Florida. At the University of Miami, Ericka... Share
Erin Cargile Anchor Investigative Reporter KXAN Erin Cargile is an Emmy nominated reporter who anchors the weekend morning show on KXAN. She joined the KXAN News team in 2008 and focuses on education issues affecting the lives of Central Texans. Erin is also a member of the KXAN Investigative Team. Share
Hema Mullur Anchor KEYE Hema is thrilled to be back in her home state of Texas! Raised in Plano, Hema attended the University of Texas at Austin where she majored in Plan II Honors and Broadcast Journalism. Her career has taken her to Midland/Odessa, El Paso, and most recently Denver, CO. An Emmy award-winning reporter, Hema is looking forward to telling stories that impact the... Share
Jim Spencer Chief Weathercaster KXAN Jim joined KXAN in 1990, becoming the first weathercaster on Austin's first hour-long morning newscast, News 36 Firstcast. In 1993, he became chief weathercaster, taking over the evening broadcasts, and is now in his 25th year of forecasting weather on KXAN. Share
Juliette Dryer KEYE Juliette Dryer joined KEYE-TV in January 2015 and is thrilled to call Central Texas her new home. Juliette comes to Austin from KRCG 13, the CBS affiliate serving Jefferson City and Columbia, Missouri. During her time in mid-Missouri, Juliette did it all; report, produce and anchor. One of the highlights of Juliette`s career is a sit-down interview with an... Share
Kate Weidaw KXAN Kate Weidaw joined the KXAN News team in 2004 as the morning reporter for the Emmy-award-winning KXAN News Today. Kate continues to report for the morning show and now anchors KXAN News at Noon which you can watch every weekday. Share
Kylie Mc Givern Reporter KXAN Kylie McGivern joined the KXAN News team in September 2015 as an investigative reporter covering Austin city government. Kylie came to Austin from KXAN's sister station WJHL in Johnson City, TN, where she was the 7pm anchor and investigative reporter. Kylie was honored with 12 Tennessee Associated Press Broadcasters awards in her time there, including Best... Share
Lauren Petrowski Good Day Austin Fox 7 Lauren Petrowski has been with FOX 7 since 2007 and is currently co-anchoring Good Day Austin. Lauren is a Phoenix, Arizona native who attended the University of Texas at Austin earning a . in Broadcast Journalism and like so many UT alums, is happy to make Austin her permanent home. Share
Leann Wallace TWC News LeAnn Wallace joined Time Warner Cable News' political team in December 2012. A Minnesota native, she happily traded in months of snow and cold for months of Texas sunshine and triple-digit temperatures. Share
Meg Bonacorsi TWC News Meg Bonacorsi joined us as an evening anchor in September 2015. Before that, Meg was working in Waco where she covered stories that grabbed national headlines -- like the West fertilizer plant explosion and biker shootout at Twin Peaks. Share
Melanie Torre KEYE With burnt orange in her veins, Melanie is thrilled to be back in Longhorn country. Melanie Torre joined the KEYE-TV News team in September of 2014. Before reporting for KEYE, Melanie reported, produced and anchored for KLTV 7 in Tyler, Texas. In Tyler, Melanie specialized in investigative, court and crime reporting. In 2014, the Lonestar Emmy Association... Share
Nadia Galindo KEYE Nadia Galindo joined KEYE-TV in January 2015 as a General Assignment Reporter and is excited to engage with the Austin community to uncover stories that matter. Born and raised in Plano, this is her first time living in the Capitol City. Nadia started her journalism career in Waco, TX at KWTX as a Multimedia Journalist, which means she shot, wrote, and... Share
Natalie Ferrari Meteorologist KXAN Natalie joined the KXAN First Warning Weather Team in November 2015 as the Weekend Morning Meteorologist & Reporter. A role that she is beyond excited to tackle in the vibrant city of Austin! Share
Noelle Newton Fox 7 Noelle Newton is a reporter on the FOX 7 News Edge. The Angleton, TX, native is a graduate of Texas State University with a degree in electronic media. Share
Quita Culpepper Anchor KVUE Journalism has always been a huge part of my life...I remember being a little kid, my nose practically pressed against the tv screen watching the 11 o'clock news. (No, my parents didn't let me stay up that late. I snuck out of bed to see it! Sorry Mom and Dad!) My family and I moved from Upstate New York to Austin when I was 13, and I've come to think of... Share
Rae Ann Christensen Fox 7 RaeAnn Christensen joined the FOX 7 Austin News team in October of 2015. Utah is home for RaeAnn and that is where she started her career in local television news. She first started as an Associate Producer for the FOX station Salt Lake City. She then switched to KSL, the NBC affiliate, as a full time producer. Working for KSL, she won many local awards and... Share
Rosie Newberry Meteorologist KXAN Rosie is KXAN First Warning Weather's weekend evening meteorologist and environmental reporter. Rosie joined the team in January, 2015 and came to Austin from KOMU-TV 8 in Columbia, Missouri. Share
Sally Hernandez Morning Anchor KXAN Sally Hernandez anchors the Emmy award winning morning show on KXAN. A proud Texan, Sally has called Austin home for more than a decade working her way up the ladder from news intern in 2001 to morning anchor for KXAN News today. Share
Shannon Wolfson Anchor KXAN Award-winning journalist, Shannon Wolfson, is the Evening Co-Anchor and an Investigative Reporter on the KXAN Investigative Team. She began her career at KXAN in 2006 as a general assignments reporter. In 2009, she was honored to be the first anchor of the newly-launched KXAN News at 9 on the CW Austin. Shannon is also a member of the Investigative... Share
Sophia Beausoleil Reporter KXAN KXAN Reporter, Sophia Beausoleil, joined the team in November 2012. While attending the University of Missouri, Sophia decided she didn't want to sit on the sidelines, but instead wanted to be the eyes and ears for the community Share
Tania Ortega Reporter Fox 7 This California girl is no stranger to the Lone Star State. Tania Ortega has been reporting news in Texas for 3 years, and has been making her mark here in Austin since February 2013. Tania was born in San Diego but grew up in Tijuana, Mexico. Growing up in a border town gave her some life experiences that molded her into the reporter she is today and gives... Share
Taylor Ellison We Are Austin KEYE Taylor Ellison is a born and raised Austinite and excited to join the We Are Austin team. After graduating from the University of Texas, Taylor moved to Washington, . to join Teach for America. While in Washington, she taught 8th grade at KIPP WILL Academy. Returning to Austin to attend the LBJ School of Public Affairs, Taylor then worked as an... Share
Terri Gruca Anchor KVUE My parents always told me, "Find a job you love and work will never feel like work." It's why I feel so fortunate to be a journalist at KVUE. You'll see me weeknights at 6pm and 10pm anchoring beside the best team in town. That's also where you'll see my consumer and investigative stories and the monthly inspirational breast cancer stories I do with the... Share
Tyler Sieswerda Anchor KVUE To call me a news junkie would not be an understatement. I love the news. Every day begins with the newspaper, several online news sites, and one of several national news shows playing on the TV. This should not come as a surprise. As I child I loved to watch the news and then tell everyone what was going on. Share
Victoria Maranan TWC News Victoria Maranan considers herself lucky to be in a city as weird as she is. Telling stories about it makes it even sweeter. Victoria joined TWC News in December 2013 as a News Anchor/Reporter after a three-year stint at KXII News 12. You'll catch her every weekend morning telling you the stories of the day, but she doesn't always spend her days at the... Share
Walt Maciborski KEYE While in Austin in the 90s, Walt was on the front lines of big national stories -- covering the devastating F-5 tornado that hit Jarrell, the massive Texas A&M... bonfire collapse and the Oklahoma City Bombing. Walt covered then Governor George W. Bush and his run for the White House. Share
Yvonne Nava Daybreak KVUE Yvonne Nava starts her day bright and early with the Daybreak team! You can catch her behind the desk weekdays from 5-7 . and on Midday at 11 . Yvonne has reported and anchored across the country for more than a decade and is so happy to be back in her home state. In her few years with KVUE, Yvonne has been recognized numerous times by the Texas... Share
Erin Jones KVUE Advertisement Advertisement
I thought the 'Rye' referred to in Robert Burns' poem was the river Rye, hence the lines: 'Jenny's a wet poor body, Jenny's seldom dry'. In this regard it is about two people who meet at a river with no crossing, which will cause people to question why one of them is wet and what they have been doing.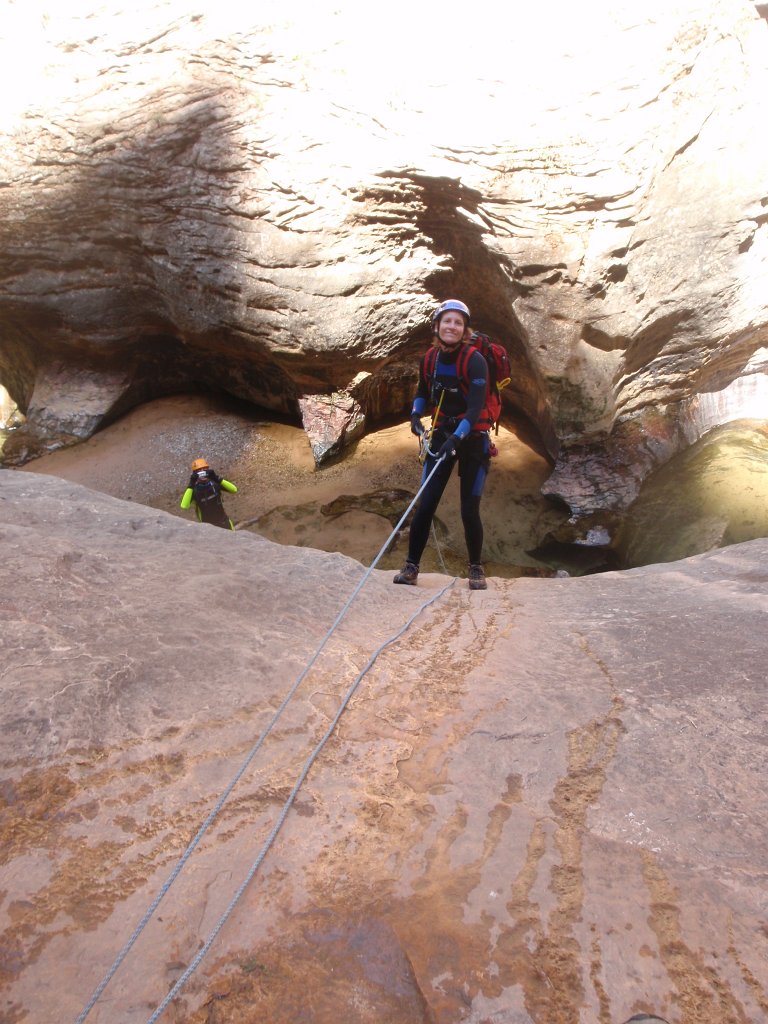 gx.museoetnograficocasaangiulsai.info
---